End 2 End
Business Consultancy
We help improve & grow your business specific to your needs through thourough analysis
How We Help You
At Graffiti Digital we have over 15 years of experience working within Digital Marketing and Website Design and Development. Graffiti have helped many UK businesses with their branding, marketing and overall digital strategy.
Whether through working with specialist and selected partners within the industry or working directly with Graffiti Digital you'll be in the hands of experience and results driven individuals who have a track record of delivering results and growth. We really can help any company or digital agency make your mark online!
The Process
01
Let's discover which layout, features and colour scheme will work best for you.
02
Our team works together to bring your ideas to life on the web using the latest technology.
03
Integration of conversion focused modules to attract leads and improve user experience.
04
Your project will be live and submitted to all major search engines.
End 2 End Business Solutions
Due to our experience, we have developed an extensive partner network across Digital and It services. This means that from web development to hosting solutions and email support and CRMs (customer relationship management systems) Graffiti Digital can help you achieve the perfect and most seamless digital set-up.
Online Presence
Whether through Paid Ads or Search Engine Optimisation Graffiti Digital can help you get the conversions that you want.
Advertising & Media Marketing
Social Media is a powerful tool for all businesses and agencies. Whether you want to run a targeted campaign to increase website visitors or consult about strategy, we can help you.
Brand Building & PR
We have consulted with digital agencies to see through brand rebuilds to suit the tone and target audience. As well as content writing and in house support we will bring your brand to life.
CRM & System Management
Graffiti Digital have consulted with major brands to facilitate bespoke CRM systems for our clients and partners over the years.
About James
Having almost 15 years of experience within web design, web development and search engine optimisation. James have worked with some of the countries biggest UK agencies to help them grow and deliver the best product set to their clients.
Whether it's delivering modern design options or using database funnels and MySQL to manage data infastructure, we have the network, we've done it before. Whatever your digital marketing needs we can visit you and review your business needs and expectations
We've handled projects from SME level right up to NHS trusts and international sporting projects, we'll help you leave your mark online.
Why not visit our offices in Warrington to discuss your web development and digital marketing needs?
Chat to James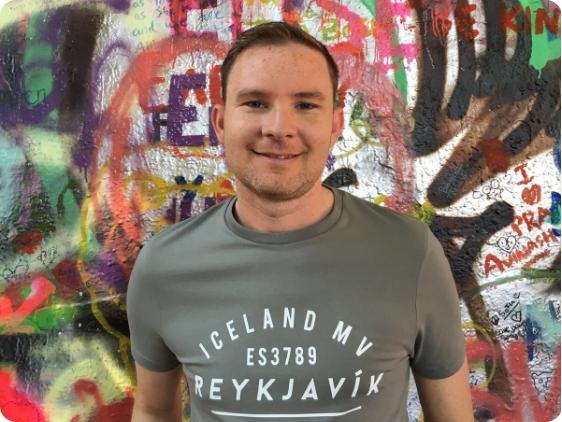 FAQs
What is Digital Business Consultancy
Graffiti Digital work with other digital agencies and individuals to help our clients get the best results. Our experience allows us to find the right partners for you and your digital needs.
Why do I need a consultant
Digital Marketing and Web design and development can be a minefield for most individuals. You may specialize in design but not be able to write content as well as you'd like. We will help introduce you to the right partners for your needs.
What is the difference between digital marketing and business consultancy?
Graffiti Digital work directly with business owners to produce their digital marketing plans for them. On other occasions we introduce you to specialist partners for your industry that you might not be able to find yourself.
What is end to End?
Graffiti Digital take a cradle to grave approach to online business solutions. Whether this be to secure a domain name and hosting, set up emails, run a bespoke Ads campaign or completely rebrand. Graffiti Digital have the partners and resources to help you.